January came around and that means new gadget time! The Consumer Electronics Show (CES) is an international convention where vendors from around the world come and show off their latest and greatest technology. This means everyone. If a company makes a cell phone charm, they were there with a booth set up. I saw some cool things but it was laced with tons of junk. Unfortunately, they were super strick about photographing inside the exhibition halls, so I don't have any pictures of the tech. Some salesman even went as far to ask me to delete the "picture" I just took of his crappy iPad case. Truth be told, I was writing a SMS, jerk. We wandered around and saw what all the Sony's of the world had to offer. Nice, but I guess I don't really care about 3D TVs (the current push this year). Nikon was absent from the exhibition. Sad day.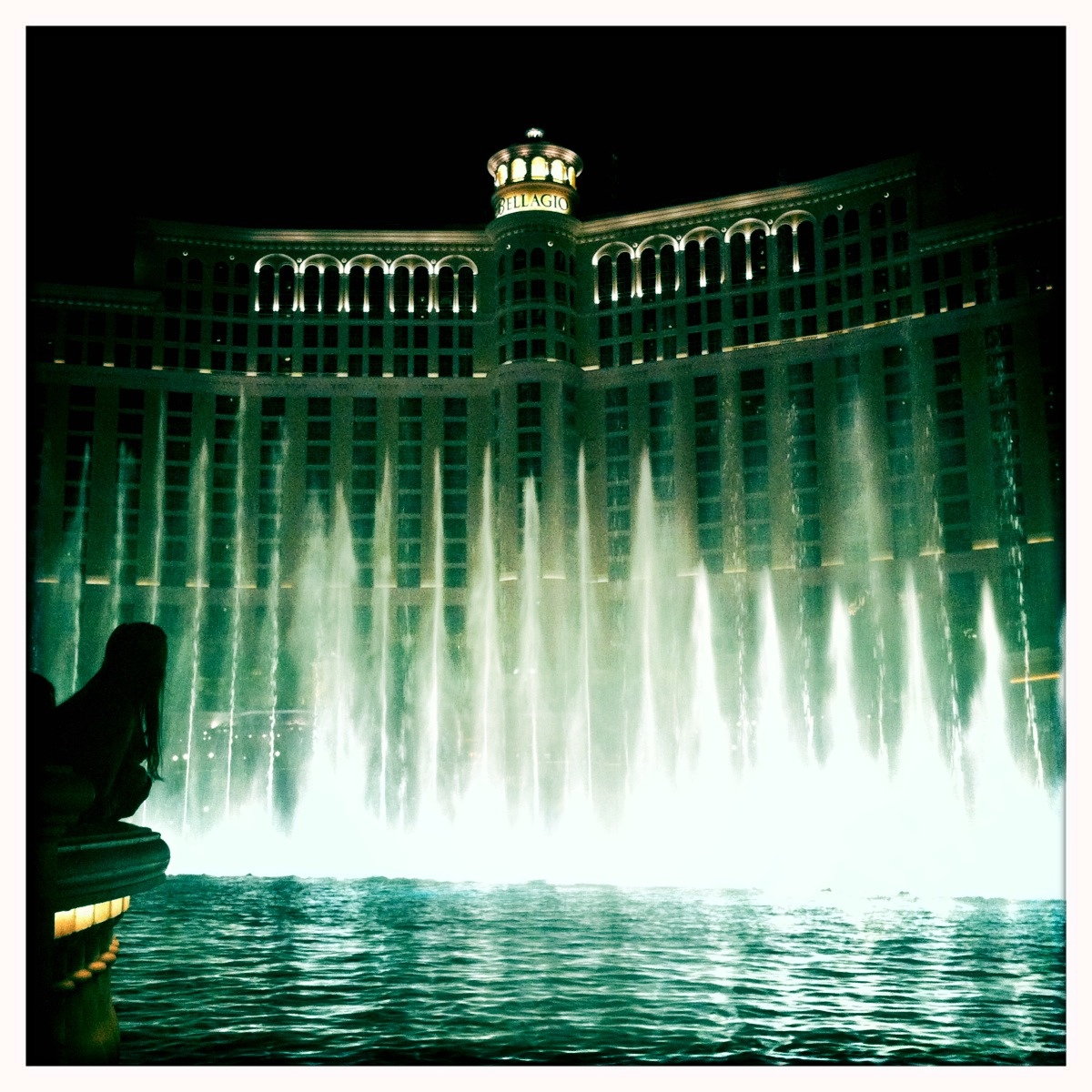 We walked the strip and saw the sights and stopped by the Bellagio crazy strong fountains. Walking around was fun, but I needed to give a talk on class-D audio topologies (and why ours was the best) in exchange for all this sight seeing. My talk was the next morning at 10AM. I had a little case of nerves but nothing too uncomfortable. I've given quite a few talks over the years and I had a feeling this one wasn't going to be among the largest I'd given.
I was right.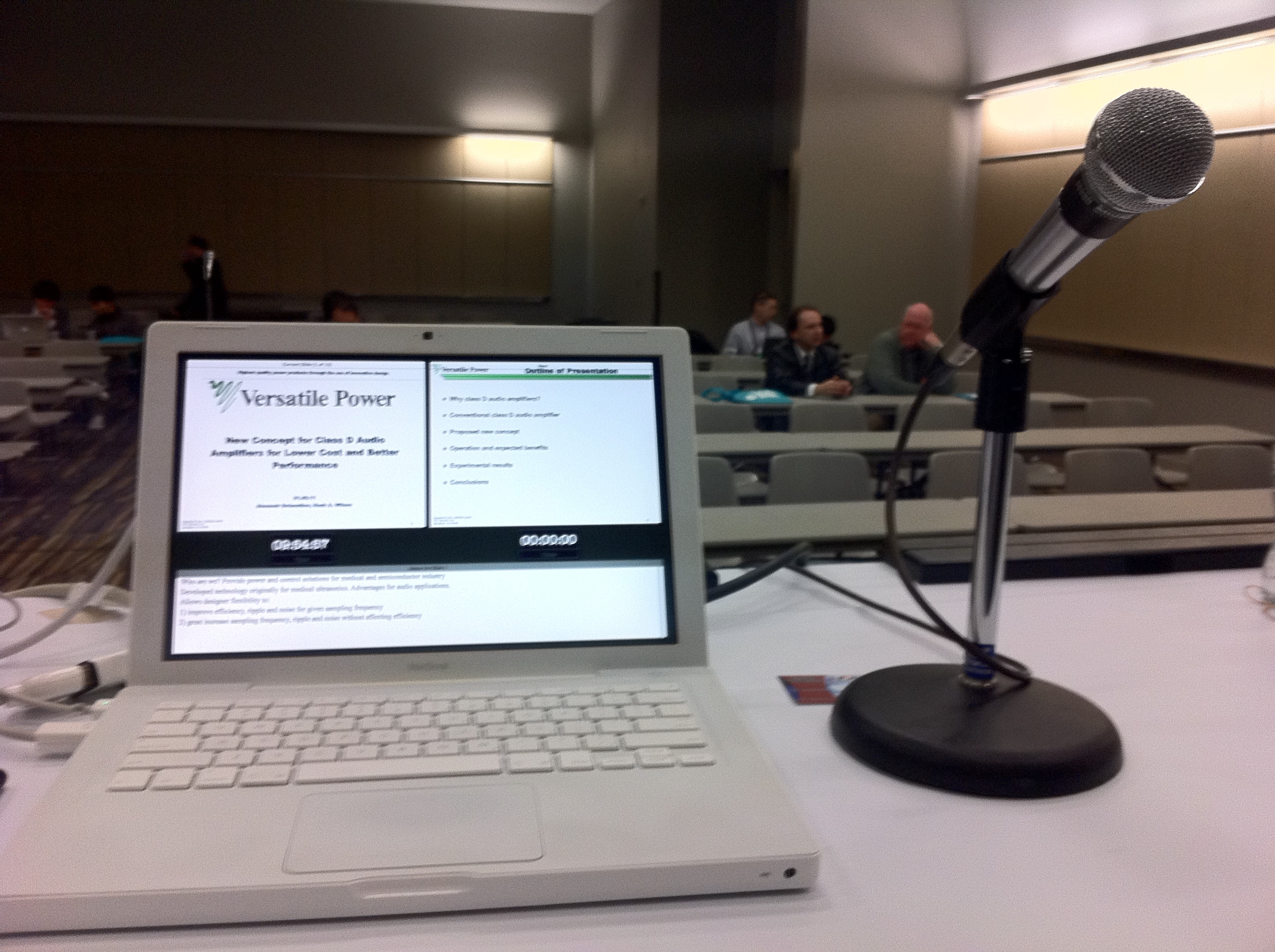 Phew. Now that that is over. I can relax and see some more ridiculously over-funded buildings.
Someone with an eye for detail might notice that these are not actual photos taken with infrared film (shocking, I know). I've become generally enamored with the Hipstamatic app on the iPhone. This happened, however, after I decided not to be a photo snob about it. The camera phone is the Polaroid of our generation. Time to create some embarrassing, poorly produced photos for our kids to laugh about. Our parents' photos actually came from the '70s. Ours will just look like it.